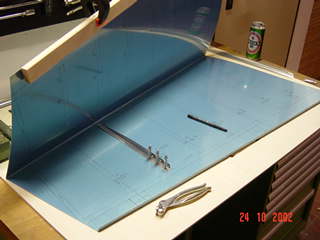 Drilling the stiffners to the rudder-skin.
---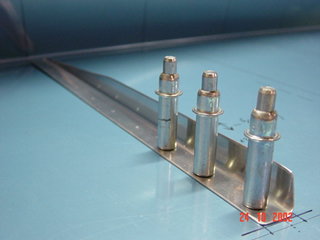 Cleco as you go ;o)
---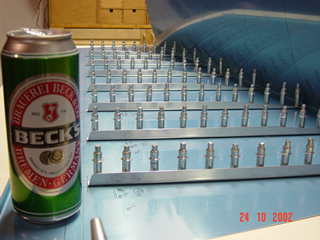 Real and future aircraft material.
---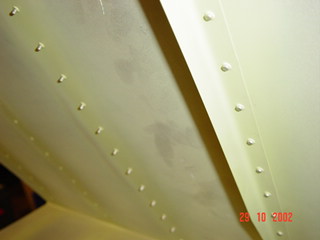 One rib is already rivited, the other row is loaded with rivets and taped on the opposite side. Now it goes under the C-frame, the rib is placed on the rivets an then you take the hammer and strike.
---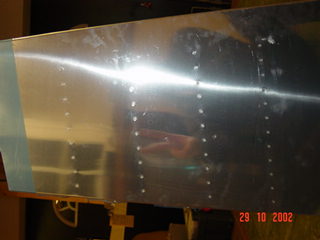 The result. Smooth as silk. OK, that's not true, but it looks nice.
---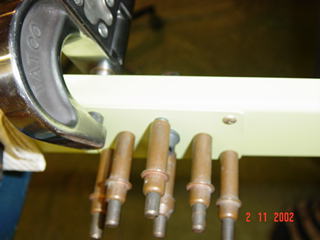 Riveting of the stiffner-plates and nuts to the spar.
---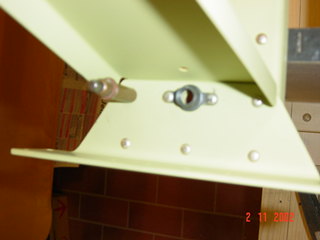 Rudder-foot.
---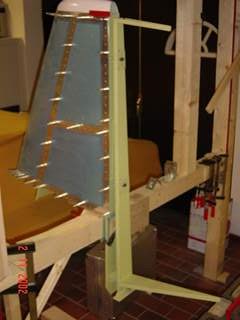 First fit. It aligns!!
---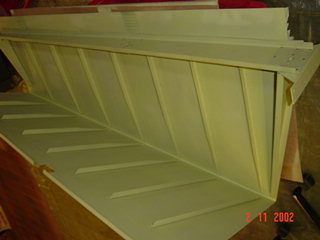 I'm trying to locate the positions of the cut-outs for the rod-end-bearings.
---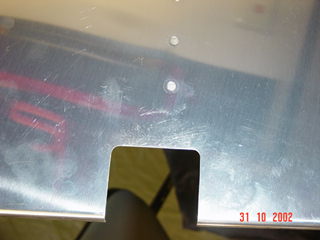 ...and cut them out.
---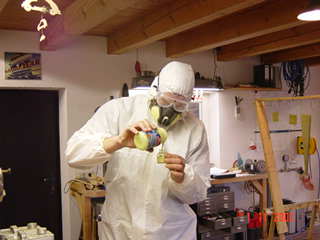 ....Bio-hazard, again.
---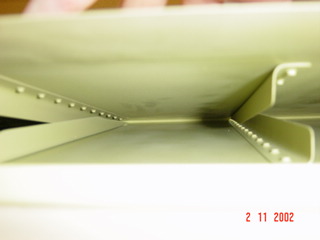 The final bent of the skin is done when all stiffners are in place (because you could not reach a single rivet afterwards)
---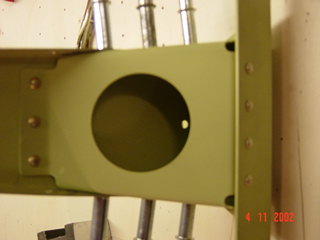 I fabricated a special die to squeeze these rivets through the lightning-hole. the manual calls for Pop-rivets, but I don't like them.

It worked!
---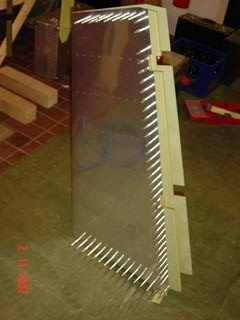 Well-known picture by now.
---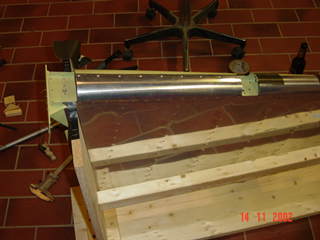 I made the leading-edge bend with a broomstick, but this was one of the few things I hated. It came out quite good, but inbetween I was sure to destroy my rudder.
---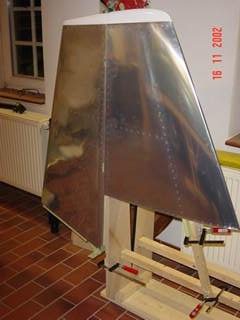 Wedding!
---