---
The canopy!!
One of the big challenges along the way. Here you can make some really expensive mistakes.
---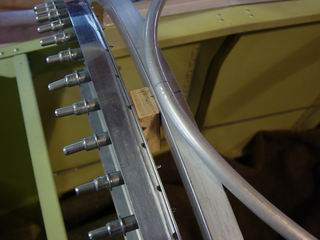 At first I fitted the canopy frame to the fuselage and then fitted the cockpit panel to the canopy frame. The manual tells you do do it the other way around, but this way you don't have to cut the frame. Just build the rest to fit it. It worked out great!
---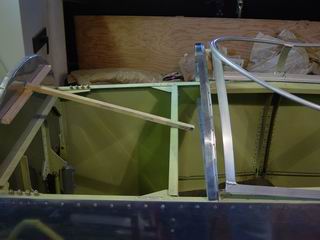 The upper part of the firewall is very floppy without the top deck, so I glued some wooden stiffner in place to get exact measurements.
---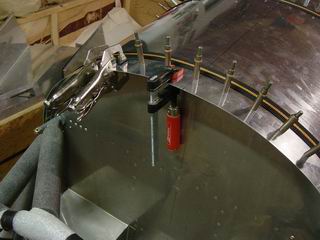 Now it was time to clamp the top deck on and drill it to the cockpit panel and the firewall.
---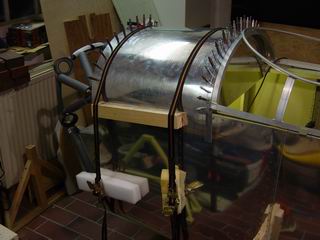 It looks easy, but there are multiple layers to drill.
---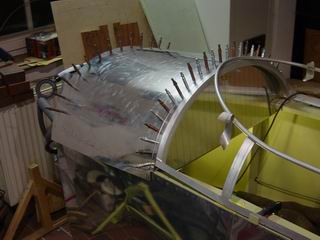 Working the way down....
---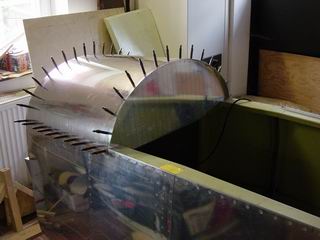 This skin will be removable, so there are a buch of nutplates to install, too.
---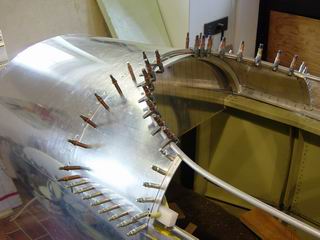 Now the canopy frame is installed again and the front skin is fitted and drilled to it.
---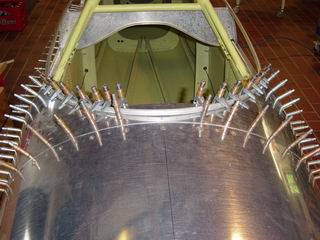 The lines came out nicely, a nearly perfect match.
---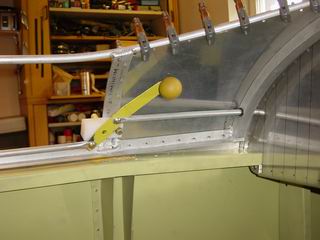 The locking mechanism.
---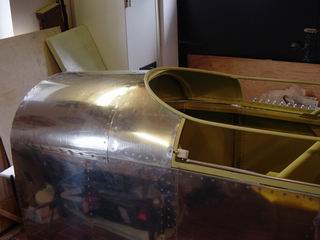 Some pics of the canopy frame.
---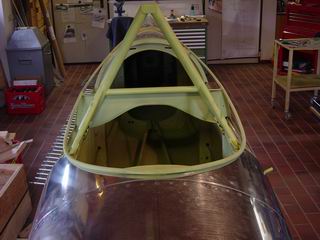 ---
---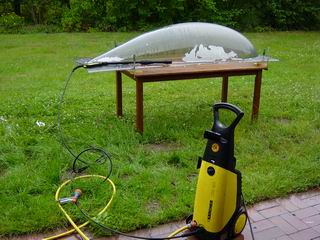 To remove the decade-old protection-stuff was nervewracking. Finally I ended up with this toy, all other methods failed. It took 4 hours to blast that stuff off!!!!
---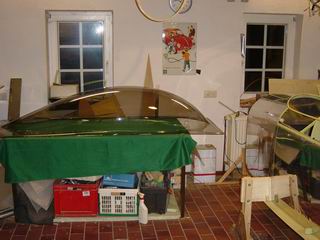 Now the fun really started.
---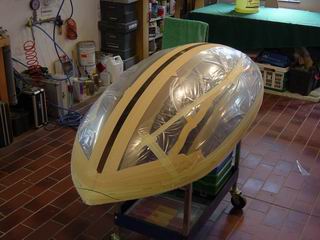 The first cut.
---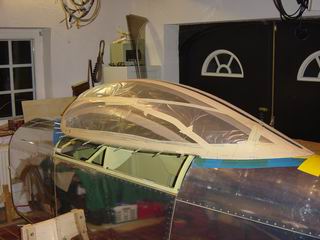 I did all the cutting with a Dremel-like tool with 1 inch cutoff disks and it worked very well.
---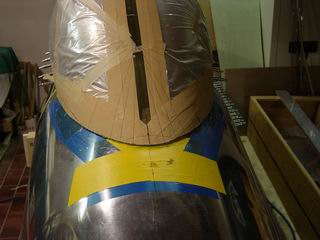 The shop was heated up to 90 deg F to make shure the plexi will not crack. You can imagine how I was sweating along....
---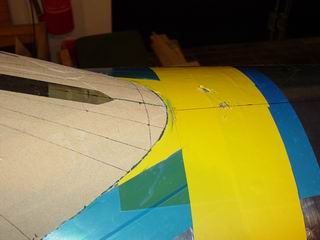 And another cut, another one, some more, another one...
---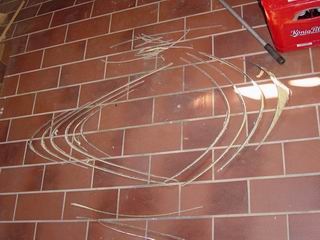 Canopy slices :o)
---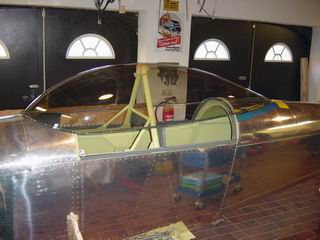 No cracks and riveted to the frame. Time to shut off the radiators and go for a beer.
---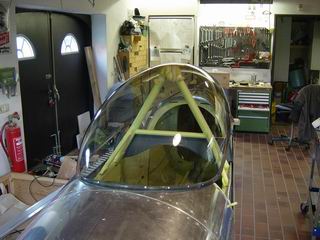 I thought this was the hardest part, but here comes the....
---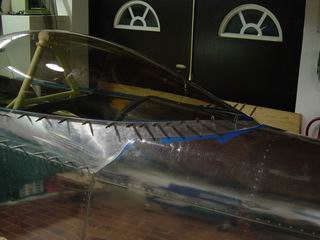 ...SKIRTS! Those innocent little pieces have been the hardest aluminum parts to fit, because they are running in all 3 dimensions and I had some funny hours to make them fit snuggly.
---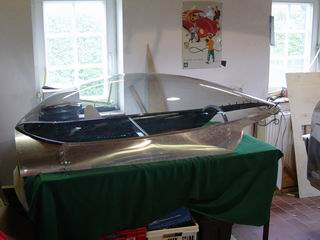 But they came out fine. I have shortened the canopy, so that it just clears the rollcage. This also makes a difference in length, so the skirts differ somewhat in shape compared to the usual RV4 canopy skirts.
---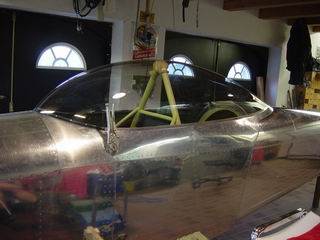 Now it really starts looking like an aircraft.
---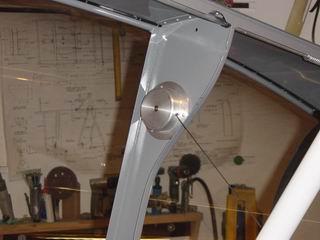 The idea came to me while walking with our dog Willi. It's the mechanism of a dog's leash and it spins out the wire that holds the open canopy. When you shut the canopy the wire will be out of the way. Not really necessary, but......
---